School Supplies,
Silent Auctions and Volleyballs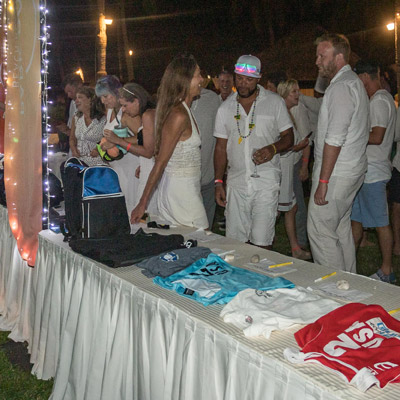 If you are going to visit a community with a group as large as an SOB Volleyball Vacations group, there is an incredible opportunity to make a difference. In 1999, SOB Volleyball Vacations created a school supplies drive and for the next 8 years, players would bring an extra bag of luggage filled with school supplies. The supplies were collected at Happy Hour on Monday night, and then on Tuesday, we would hop in a car with Jose Salinas, one or the bell captains, and head for the hills, visiting rural villages in the areas northeast of Ixtapa and handing out school supplies to barefoot children.

With the ramp up in luggage fees in recent years, the system changed. We decided it was easier, and cheaper, to encourage cash donations so we began asking players to donate a little during happy hour, or with their registration forms. We then added a silent auction to the week and auctioned off autographed items from the pros and cool SOB gear to raise a little more to donate. In 2009, we were able to raise over $1,500 which we now donate to a local Zihuatanejo non-profit that focuses on construction and maintenance of schools in the more disadvantaged neighborhoods of the area. (Los Ninos). Now between the 4 trips each winter we raise on average $10,000+ and donate to Los Ninos in Zihuat and in Cabo we support a battered women's shelter.
Lastly, we always find a way to donate some volleyballs locally each year. So if you are joining us and have a few extras, bring them down, play with them for the week, and then hook up the hotel staff, or get them to us and we will make sure they make it to the schools along with a couple of nets that we always contribute.